On safe side from the very beginning
Our experience for your safety. Our service team is a competent and experienced partner for the professional commissioning of your crane installations and components to meet the needs of your schedule.
Successful approval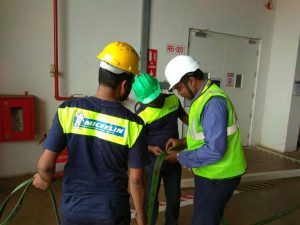 Before crane installations can be put into service for the first time and following any significant changes, legislation requires them to be approved by a qualified crane inspector. The approval test is carried out using an appropriately rated load. Static and dynamic tests as recommended, followed by documentation. To ensure safe and reliable operation and to keep your employees safe, your crane installation must be inspected before it enters service – regardless of the brand.
Scope of services
Commissioning of crane installations
Inspection and approval by our authorised crane inspectors
Mary altaffer/ap photo
https://proessaywriting.org/
rita danis, right, the leader of the uft charter elementary school, ducks under a parachute being used in a recent physical education class.